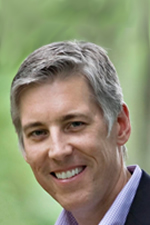 Patrick J. Sheehan
Director, Department of Agriculture and Consumer Services
Florida Commissioner of Agriculture Adam Putnam appointed Patrick Sheehan as director of the Office of Energy. During the 2011 Legislative Session, the Florida Legislature transferred the state's Office of Energy to the Department of Agriculture and Consumer Services (DACS). Sheehan's appointment is effective August 29.
"Patrick's broad experience on an array of federal issues will greatly assist our state as we navigate Florida's energy future," said Commissioner Putnam. "Florida has the potential to be a leader in renewable energy production and his leadership will undoubtedly put our state at the forefront of every opportunity."
Sheehan comes to the Department from Alutiiq International Solutions LLC, where he served as the legislative affairs program manager for the International Affairs division of the U.S. National Guard Bureau at the Pentagon. In this role, Sheehan was responsible for managing outreach with foreign embassies, U.S. Department of State, the United States Congress, Office of the Secretary of Defense and Joint Chiefs of Staff and organizing engagement strategy with U.S. military Geographic Combatant Commands.

Sheehan has held previous public policy and leadership positions with the International Republican Institute, where he served as Country Director for Parliamentary Assistance programs in Romania and Bosnia; U.S. Congressman Timothy F. Murphy, as chief of staff; U.S. Congressman George W. Gekas, as legislative director; and committee staff positions with the U.S. Senate Judiciary Subcommittee on Antitrust, Business Rights and Competition and U.S. Senate Judiciary Subcommittee on Youth Violence.
The son of a career United States Air Force officer, Patrick was born at RAF Lakenheath in the United Kingdom in 1971, and has lived and travelled extensively throughout Europe and the United States. He attended high school at Tampa Jesuit and Patch American High School in Stuttgart, Germany. He was further educated at the University of Washington's School of Political Science, in Seattle, and, later the University of Pennsylvania's School of Law, in Philadelphia.
Patrick is married to Jamie Harper Sheehan, a Tallahassee native, and the two are proud parents of a one month old little boy, Thomas Stephen Sheehan.
Last Updated 12/09/2011