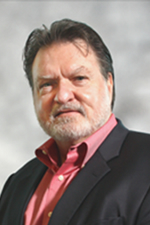 Dan Holladay
Director, Advanced Technologies
Dan Holladay is SEMATECH's Director of Advanced Technologies with responsibility for development of new programs in advanced materials and emerging technology fields.
Holladay joined SEMATECH in 1995 working in management positions for SEMATECH's Lithography Division, and from 2000 to 2008 served as the Associate Director and Director of Operations for SEMATECH's R&D fab.
Before joining SEMATECH, Holladay worked 12 years at Honeywell/Atmel in Colorado Springs, Colorado, and five years at Mostek Corp.'s R&D lab in Carrollton, Texas. He also served four years in the Air Force, working in a top secret electronic career field.
Holladay has spent over 30 years in the semiconductor industry, equally split between manufacturing and R&D. With experience managing process-engineering groups, Dan also has overseen departments in maintenance, equipment engineering facilities engineering, and failure/analytical/test labs.
Last Updated 02/17/2014