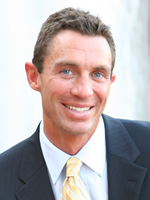 Sean Christiansen
Chief Technology Officer
University of Central Florida Venture Lab
Dr. Sean Christiansen is the Chief Technology Officer at the University of Central Florida Venture Lab, a department that provides business coaching, mentoring, and intellectual property assessment to early stage technology ventures. His primary duty entails supporting companies that are seeking early stage equity financing. Prior to his current position, Dr. Christiansen worked as Senior Research Engineer in the Hydrogen/Fuel Cell industry as well as a Business Development Manager in the defense industry.
Raised in Orlando, Florida, Sean is a true native Floridian that has recently been honored to serve the states in various capacities. In 2004 he was invited to join a small, elite group of business professionals to form the Florida Hydrogen Business Partnership for helping the state to shape its hydrogen policies. In 2007, Sean joined the board of directors at the Orlando Science Center, the Florida Energy Commission Advisory Group on Renewable Energy, and the Florida Solar Energy Center's Policy Advisory Board. Sean is also an active executive board member at the Adult Literacy League.
Dr. Christiansen graduated with honors from the University of Notre Dame and earned a Bachelor's of Science in Chemical Engineering in 1996. In 2001, Dr. Christiansen received a Ph.D. in Chemical Engineering from the University of California at Santa Barbara.